Washington, D.C.
April 1, 2020
智慧邊緣構建的世界
Accelerate your IoT vision by participating in this IoT in Action event - whether you're a business or technical decision maker looking for specific skills and valuable insights from others' IoT experiences, or you want to connect with those that are building or ready to implement repeatable, out-of-the-box IoT solutions.
Sign up for this event if:
You have, or want to, implement connected devices in your business and need to learn how to best leverage the intelligent edge.
You run an IoT business or practice and want to fast-track your IoT vision, transformation, and profitability by building innovative, repeatable solutions across a wide spectrum of industries.
You create end-to-end IoT experiences and want the inside track on the entire IoT technology stack, from edge to cloud.
You build IoT hardware solutions and want to better manage the connected device lifecycle.
You're ready to gain actionable IoT insights, build future business partnerships, and unlock the transformative potential of intelligent edge and intelligent cloud solutions.
IoT in Action is your chance to build new experiences and drive rapid innovation in your business with the intelligent edge - together with Microsoft and their IoT Partner ecosystem. Register today and leverage this unique opportunity to connect with customers and partners from across the IoT ecosystem.
If you would like to showcase at IoT in Action as an event sponsor, click here to download the sponsorship prospectus.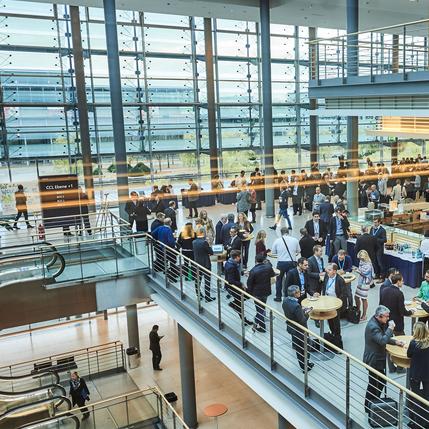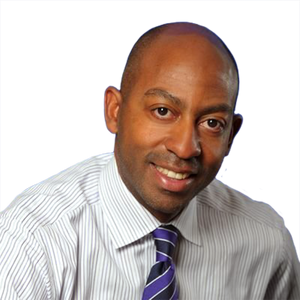 Rodney Clark
Vice President, IoT and Mixed Reality Sales, Microsoft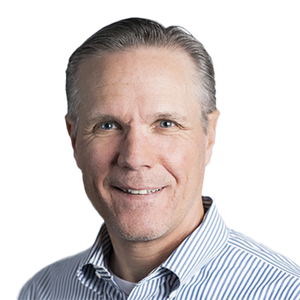 Michael Kuptz
GM America Device Experiences - IoT, Microsoft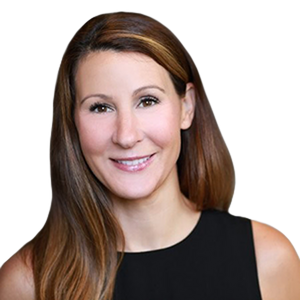 Analisa Roberts
Director, Global IoT Channel Marketing, Microsoft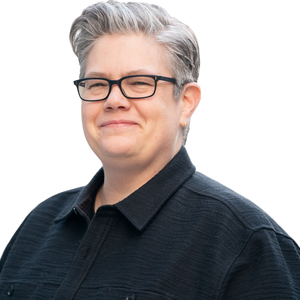 Sarah Maston
Senior IoT Solution Architect, Microsoft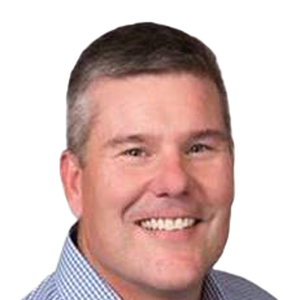 David Trice
Vice President, General Manager - Connected Buildings, Honeywell Connected Enterprise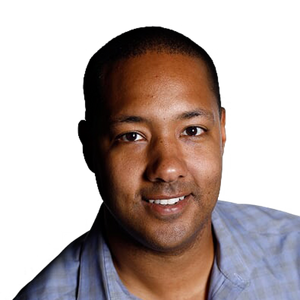 Cameron Carr
Director, IoT Programs, Microsoft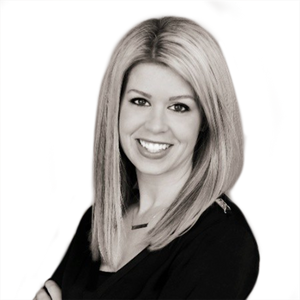 Rebecca Christiansen
Americas Azure IoT Co-Sell Lead, Microsoft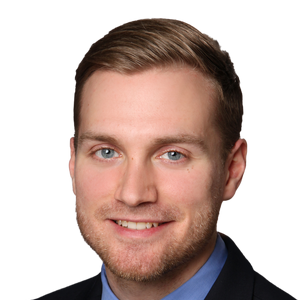 Benedikt Abendroth
Senior Security Program Manager, Microsoft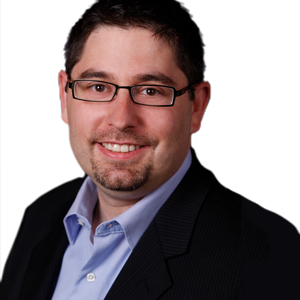 Josh Nash
Principal Product Planner, Microsoft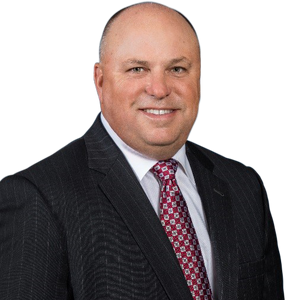 Lou Lutostanski
Vice President, Internet of Things, Avnet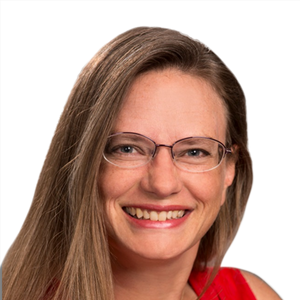 Brandy Stanley
Parking Manager, The City of Las Vegas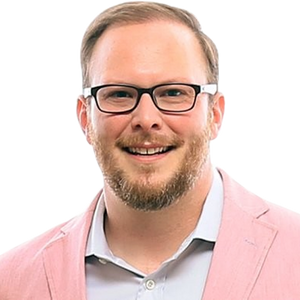 Neil Golson
Executive Vice President, Marketing & Strategic Partnerships, FlashParking
擬定議程
9:00AM - 10:00AM
Registration and Networking Breakfast
Arrive early to check-in and meet partners in the Solution Showcase
10:00AM - 10:35AM
Executive Keynote
How do you accelerate IoT and optimize opportunities to grow revenue and profitability? Success in IoT requires a mindset in innovation, in business model and in partnership. This session will share how Microsoft is enabling partners across the IoT value chain to design, build and scale repeatable IoT solutions from edge to cloud. ​
10:35AM - 11:10AM
Water, Energy & Waste Management Sustainability Through Digital Transformation
Organizations around the world are leveraging intelligent edge and intelligent cloud capabilities to help drive sustainability and address issues posed by climate change and the circular economy. We will explore the four stages of digital transformation that organizations undergo during this process and share how public-private partnerships can benefit from sustainable, scalable solution models.
11:10AM - 12:10AM
Architecting the Intelligent Edge to Create Scalable Repeatable Solutions
The Architectural Design Session (ADS) works hand in hand with our Business Model Workshop and in this session you will get a deep dive into the process and learn how to apply this methodology with your customers. Joined on stage with MSFT will be our partner architects to walk through exciting new solutions and illustrate how the ADS process has led to their successful development of repeatable IoT solutions built on Azure.
1:20PM - 2:00PM
Partnering in Action
Understand why more businesses around the world are leveraging the Microsoft IoT portfolio to create next generation enterprise grade IoT solutions to modernize business operations as well as create new category revenue growth.
2:00PM - 2:30PM
Developing an IoT Security Practice for Durable Innovation
Defining a security model to mitigate risks today and tomorrow; session will focus on capabilities required to mitigate risks, mapping capabilities to Microsoft solutions.
2:50PM - 3:20PM
Afternoon Networking Break
3:20PM - 3:50PM
Evolving IoT with AI, Mixed Reality and Automation
Customers are on a digital transformation journey with their IoT solution; connecting, monitoring, servicing and predicting maintenance. We see customers starting to use AI to add incremental intelligence to their operations and on devices to amplify employee productivity. Microsoft has platform, prepackaged ML, tooling and practices to accelerate your pace in this journey.
3:50PM - 4:15PM
Activating Microsoft Resources & Programs to Accelerate Time to Market and Co-sell
Microsoft has developed a tool kit that can help accelerate your IoT vision. This session will show how to engage with Microsoft to activate these programs and resources to fast track your next IoT project.
4:20PM - 5:20PM
Evening Networking Reception
Date & times
April 1, 2020
9AM - 6PM
Eastern Standard Time (EST)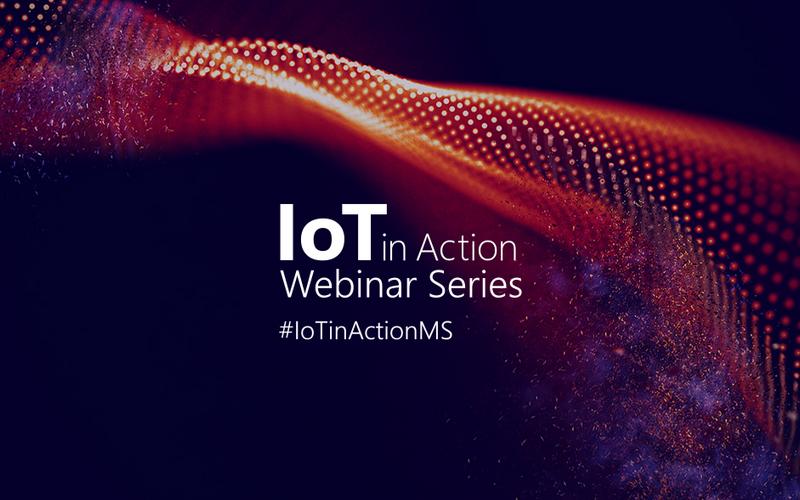 IoT in Action Webinars
IoT in Action 網路研討會是一系列即時轉播的線上活動,鎖定準備好要從數十億的 IoT 市場中獲益的公司企業。每場 1 小時的網路研討會均富教育意義,同時促進資訊交流以及合作。

Learn more