IoT in Action とは?
2017年から開催している IoT in Action は、世界中で開催され、20以上都市で10,000人以上の皆さまにご参加いただきました。 そして今年度は、東京開催のみではなく、より多くの都市で IoT in Action を開催されていただくこととなりました。 このイベントにご参加いただくことで、IoTエコシステムにより構築されたコミュニティが、より良いビジネスをつくるために力を与えるという信念から始まり、貴社のビジネスに利益をもたらす方法を体感していただける情報を盛りだくさんでお待ちしております。ぜひご参加ください。
IoTの成長機会を活用
IoTは、企業や個人が機会と収益の両方を促進する可能性を認識するにつれて、スピードを上げています。IoTに関連する市場は、2021年までに5,200億ドルに達すると予想されております。IoT in Action は IoT導入・活用を検討されている皆様に、強化された Microsoft IoT のテクノロジー、ソリューションやサービスの市場投入までの時間を加速する方法、開発を簡素化するための IoT のベストプラクティスについてご紹介させていただきます。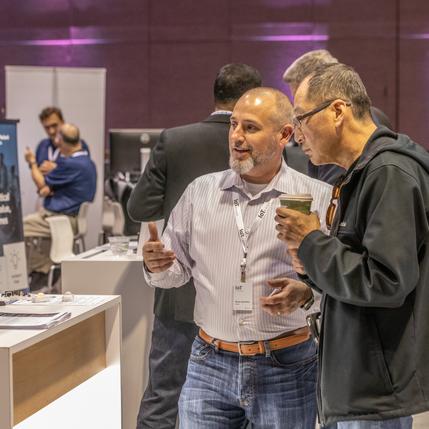 Accelerate your IoT vision through partner and customer Matchmaking
Join us to connect with customers and partners across the IoT ecosystem. IoT solutions often require expertise and skill sets not always contained within one company. Matchmaking at IoT in Action is a unique chance to schedule meetings with other attendees who can help enable IoT build-with and co-sell opportunities.
Whether you're looking for specific skills and valuable insights from others' IoT experiences, or you want to connect with those that are building or ready to implement repeatable, out-of-the-box IoT solutions – Matchmaking will help surface these opportunities for you.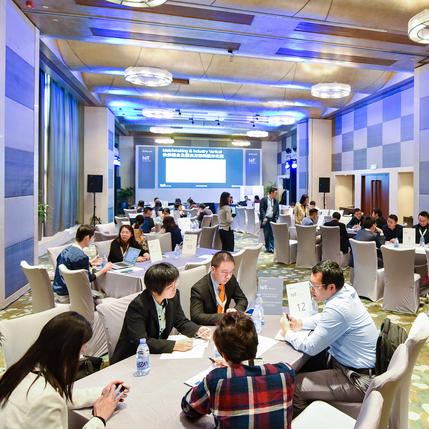 Create co-sell opportunities through sponsorship
Over one hundred partners participated in this sponsorship program last year, leveraging the IoT in Action Solution Showcase to create profitable connections with customers and partners. Download the sponsorship prospectus and application to learn more about the program benefits.