Microsoft Intelligent Edge in a Day with Windows for IoT and Azure IoT
Hands-on Labs
Santa Clara (Sunnyvale)
October 9, 2019
Event registration is closed
Event recap presentations coming soon.
Sign up to accelerate IoT business value
Join Microsoft SMEs for a full day of hands-on technical training. Hands-on labs provide participants an immersive experience putting the Microsoft IoT portfolio into action.
Why you should attend
Hands-on Labs will show you how to use Windows for IoT and Azure IoT to power more intelligent solutions for your customers.
Who should attend
Developers, development managers, architects and others directly involved in the development of IoT devices or solutions that use IoT devices.
Please consider also attending the main IoT in Action event. See iotinactionevents.com for more information.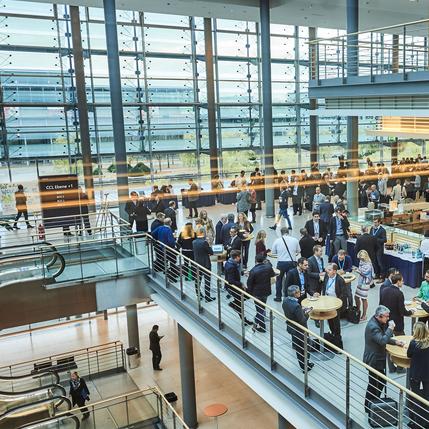 Agenda
8:30AM - 9:15AM
Introduction and overview
9:15AM - 10:15AM
Installing Windows for IoT on your device
10:30AM - 11:15AM
Sensor Bridge, IoT PnP, and Azure IoT Central
11:15AM - 11:40AM
Azure IoT Reference Architecture
12:40PM - 1:25PM
Deploying Azure IoT Platform and connecting your device
1:25PM - 2:40PM
IoT Edge with Windows for IoT and Azure IoT
2:40PM - 3:55PM
AI at the edge with Windows for IoT and Azure IoT
3:55PM - 4:50PM
Going to production and securing your Windows for IoT device
Date & times
October 9, 2019
8:00AM - 5:00PM
Pacific Daylight Time (PDT)
Location
Santa Clara California (Sunnyvale)
United States