Sapporo
September 25, 2019
Event registration is closed
Event Presentation Slides:
Sign up to accelerate IoT business value
Accelerate your IoT vision by participating in this IoT in Action event - whether you're a business or technical decision maker looking for specific skills and valuable insights from others' IoT experiences, or you want to connect with those that are building or ready to implement repeatable, out-of-the-box IoT solutions.
Sign up for this event if:
You have, or want to, implement connected devices in your business and need to learn how to best leverage the intelligent edge.
You run an IoT business or practice and want to fast-track your IoT vision, transformation, and profitability by building innovative, repeatable solutions across a wide spectrum of industries.
You create end-to-end IoT experiences and want the inside track on the entire IoT technology stack, from edge to cloud.
You build IoT hardware solutions and want to better manage the connected device lifecycle.
You're ready to gain actionable IoT insights, build future business partnerships, and unlock the transformative potential of intelligent edge and intelligent cloud solutions.
IoT in Action is your chance to build new experiences and drive rapid innovation in your business with the intelligent edge - together with Microsoft and their IoT Partner ecosystem. Register today and leverage this unique opportunity to connect with customers and partners from across the IoT ecosystem.
If you would like to showcase at IoT in Action as an event sponsor, click here to download the sponsorship prospectus.
Make sure to check back regularly as we add new speakers and agenda details.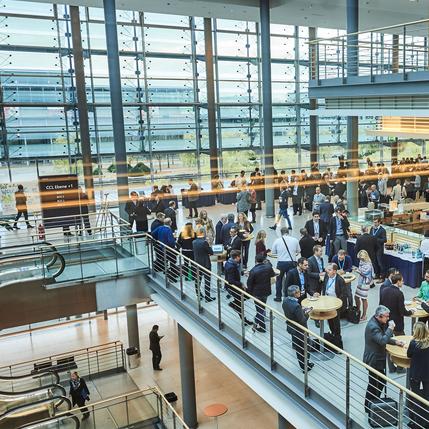 Agenda
9:30AM - 10:00AM
Check-in
Arrive early to check-in and meet partners in the Solution Showcase
10:00AM - 10:30AM
Keynote
Microsoft Digital Transformation and IoT approach.
Introducing Microsoft IoT solutions enabling Intelligent Edge Intelligent Cloud World view.
10:30AM - 11:15AM
Intelligent Edge, Intelligent Cloud
IoT's ideal is to easily create intelligence between the cloud and edge devices. Learn about the many IoT technologies and services Microsoft Azure offers.
11:15AM - 12:00PM
Microsoft IoT Business Session
Introducing an ecosystem that enables the design, construction, and deployment of repeatable IoT solutions in collaboration with Microsoft. We will also introduce hokkaido IoT business lab.
12:00PM - 1:00PM
Lunch Break
Lunch will be served
1:00PM - 1:30PM
Guest Session
We invite guests to introduce us about IoT initiatives.
1:30PM - 2:15PM
Digital Transformation in Smart Cities
Delivering IoT trend, and advanced case studies/use cases in each industry.
2:15PM - 2:45PM
Digital Transformation in Manufacturing
Delivering IoT trends and advanced case studies/use cases in each industry.
3:00PM - 3:30PM
Microsoft AI
Stay up-to-date on Microsoft's AI technologies, including machine learning, Deep Learning, and Cognitive Services.
3:30PM - 4:00PM
Microsoft HoloLens
Introducing Microsoft HoloLens: mixed reality technology that combines the real world and the digital world.
4:00PM - 5:00PM
Ask the Speaker + Networking
Drinks and snacks are available. You can interact with speakers and exhibitors while watching the exhibition.
Date & times
September 25, 2019
9:30AM - 5:00PM
Japan Standard Time (JST)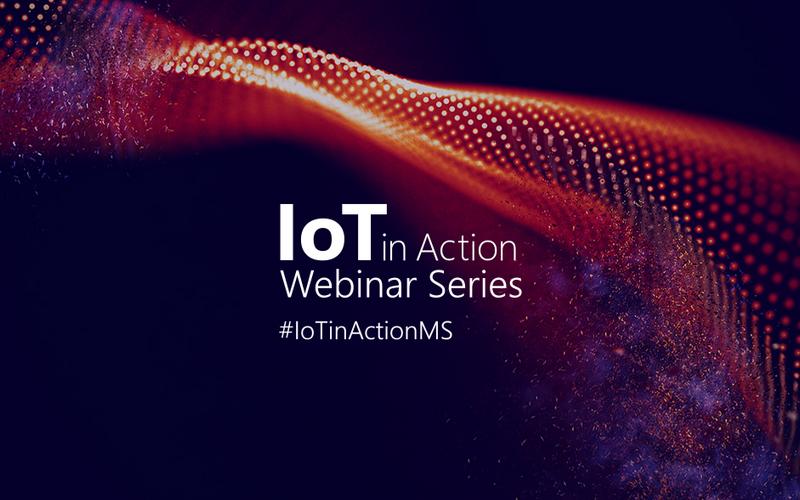 IoT in Action Webinars
The IoT in Action Webinars are a series of live virtual events for companies ready to capitalize on the multi-billion-dollar IoT market. Attend the webinars to learn how to bring your business together in new insightful ways with the Internet of Things (IoT) – from increasing process efficiencies to delivering better customer experiences to generating new revenue streams.

Learn more